Steiner Quintet Salzburg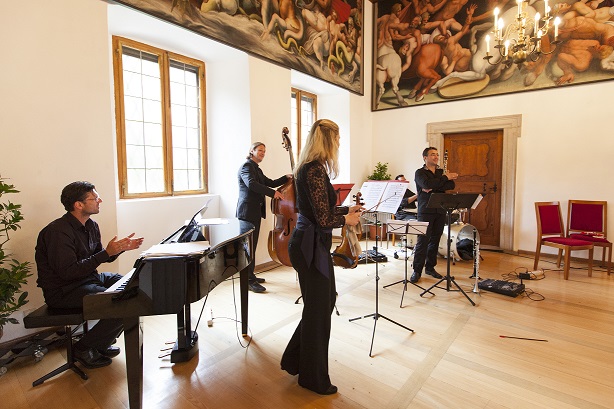 The three siblings Steiner perform with their friends in the classical Viennese salon-music formation. Violin, clarinet, percussion (marimbaphone), double bass and piano produce many tonal colorations in a small, exclusive instrumentation. They offer a wide, unlimited repertoire.
The Steiners, Judith – violin, Ferdinand – clarinet, Andreas – percussion and marimba, and the other musicians are all members of leading Austrian orchestras, such as the Mozarteum Orchestra of Salzburg and the Tonkünstler Orchestra, as well as teaching on Universities and being active as soloists.
Pieces from the Viennese classical period and the salon music of the day, works from the romantic and modern eras, tangos and jazz – original compositions, commissioned works and arrangements – all combine to produce a diverse spectrum of great music in both the "serious" and "entertainment" genres, providing the concert entrepreneur with many creative possibilities in programm planning.